Some couples just transcend all obstacles and it's the feeling with had when meeting Melisande and Matthew. Touched by the passion they share, we asked them to share their wedding experience with us.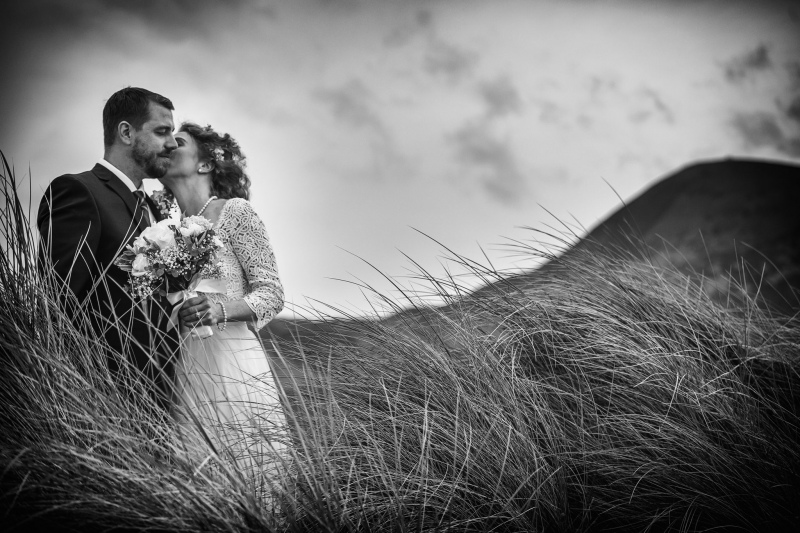 How did you two meet?
Matthew and I met in Spring 2014 in Cleveland, Ohio, U.S.A, on their way to a work conference. It all started when I decided to move from France for a 2 years work assignment in Cleveland, Ohio. Even though, we both worked in the same office, we had not met yet (not the same clients). We quickly became friends, confidants and we supported each other through tough times. But it is not until Summer 2015 that we started dating and a few months later we moved in together.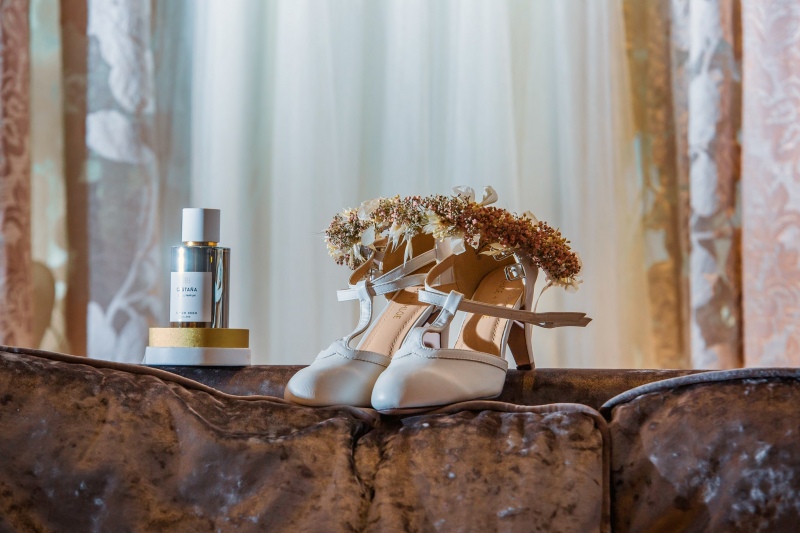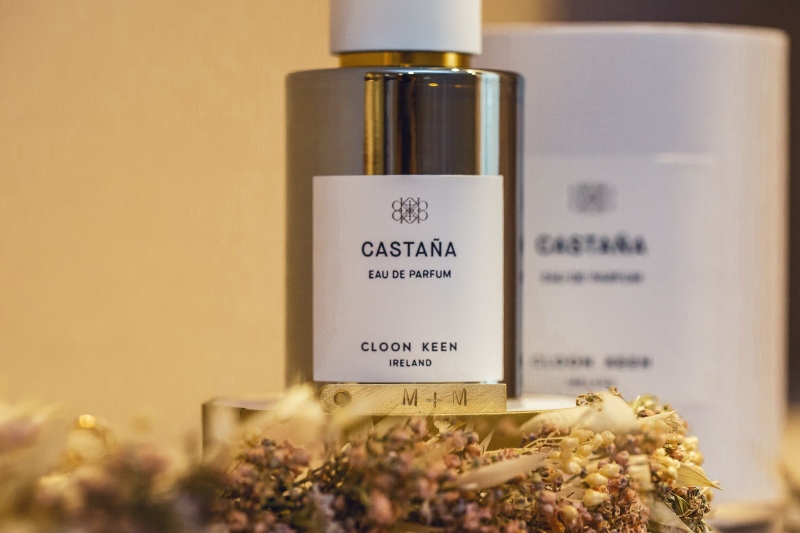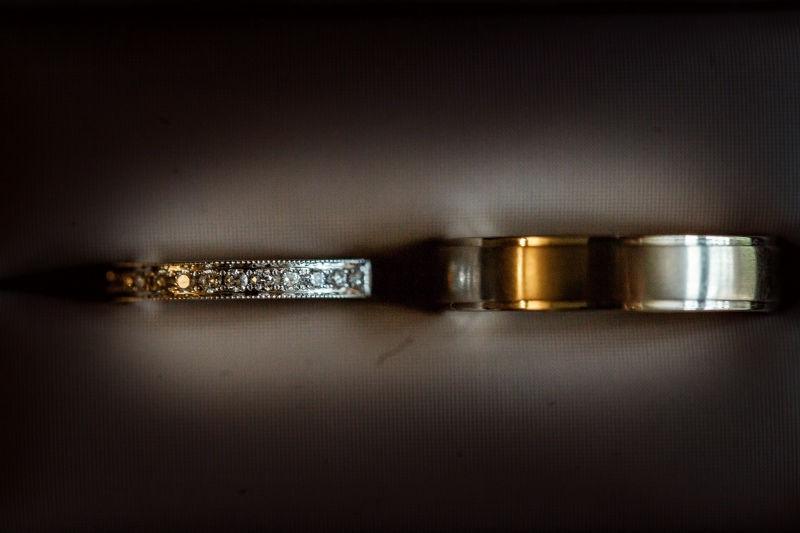 Can you tell us your engagement story?
Funny story, we started thinking about getting married in Fall 2017. Actually, we made a "plan" for the engagement and the wedding. We wanted to get married in Co Mayo, Ireland, where my mother-in-law is from. The "plan" was for Matthew to propose where we would get married a year later in Ireland. So, we started to gather some thoughts on the engagement ring. After Thanksgiving (2017), Matthew told his mom that he wanted to propose and was going to go ring shopping. Then, out of the blue, my mother-in-law asks her son to "just wait" and comes back with a gorgeous engagement ring, heirloom from her grand-mother who arrived in the U.S. from Co Mayo Ireland. Her name was Rose Bender.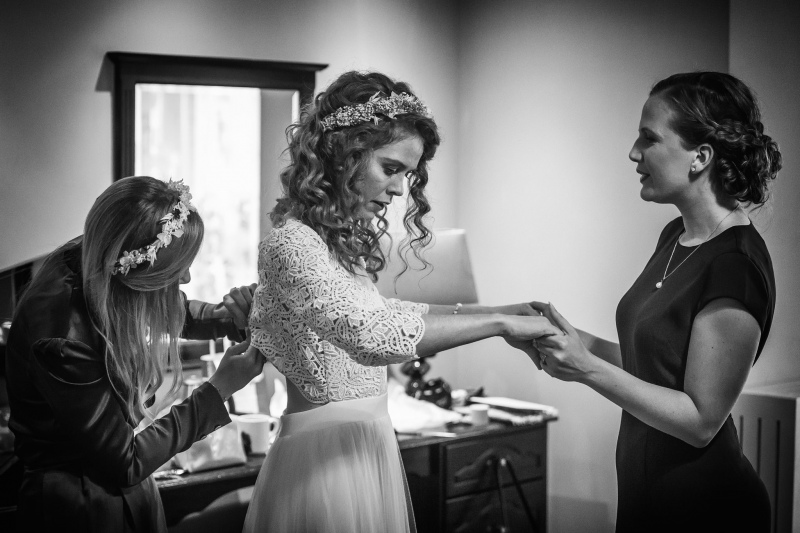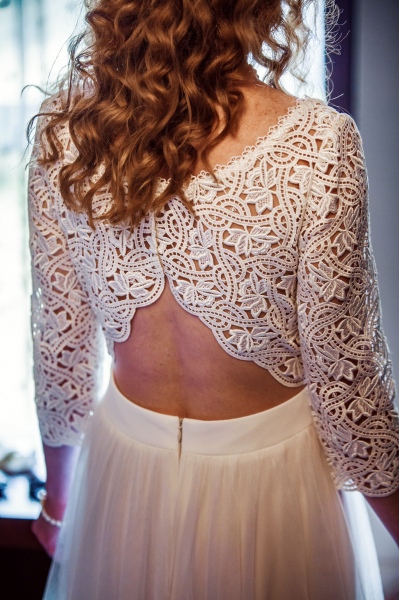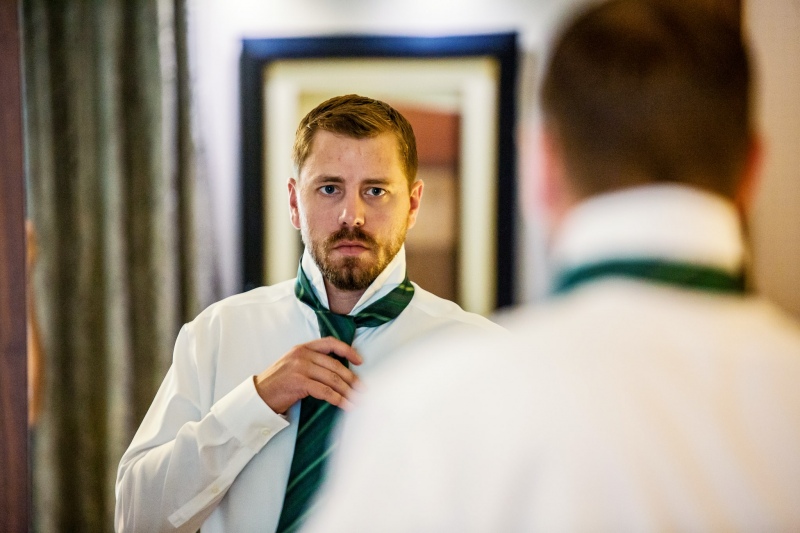 Christmas was approaching fast, we started to plan our trip to Ireland in April 2018. On Christmas day, we gathered at Matthew's parent house to celebrate Christmas. The tradition at the Wasserbauer is to open the gifts and have breakfast in the dining room in pyjamas… We were all around the table, gifts were opened we were all saying "Merry Christmas" and … Matthew says "I actually have one more present [drinks some champagne] and it's for Meli." When I realized what was happening and I said "wait are you doing that now!" completely surprised and overjoyed! He went down on one knee and asked me to marry him, of course I say "Yes!"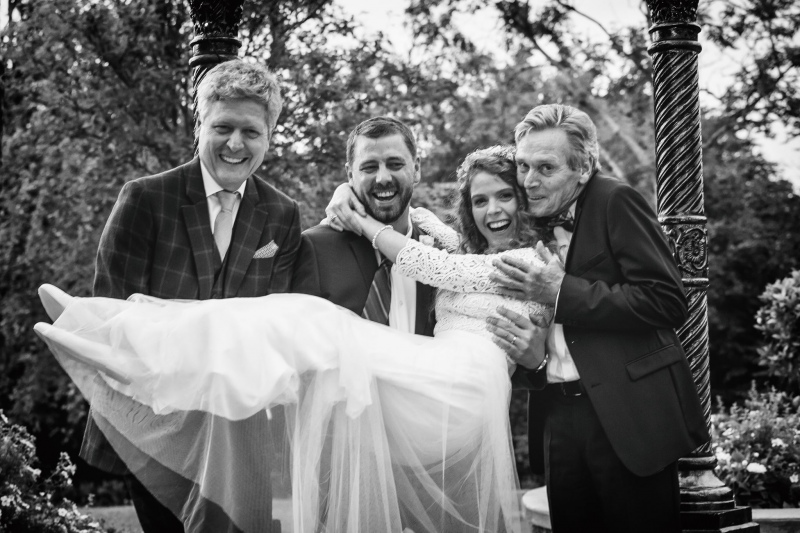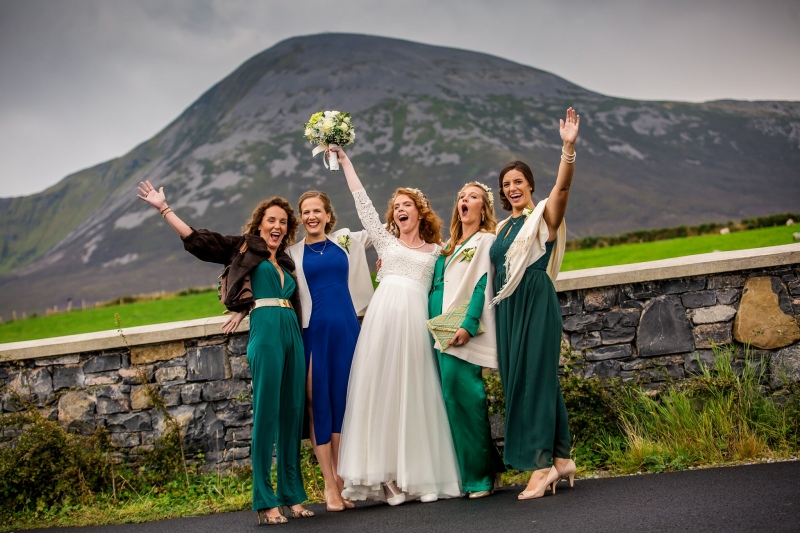 In April 2018, we had reached out to venues schedule visits. The first venue we visited was the Westport Woods Hotel & Spa, where we had the pleasure to be welcome by the owner, Joanne. Prior to our arrival, Joanne provided us with very useful information on the venue to help prepare for our destination wedding. We met her in person and fell in love with the people and the place. It wasn't that long after that we set the wedding date: August 24, 2019.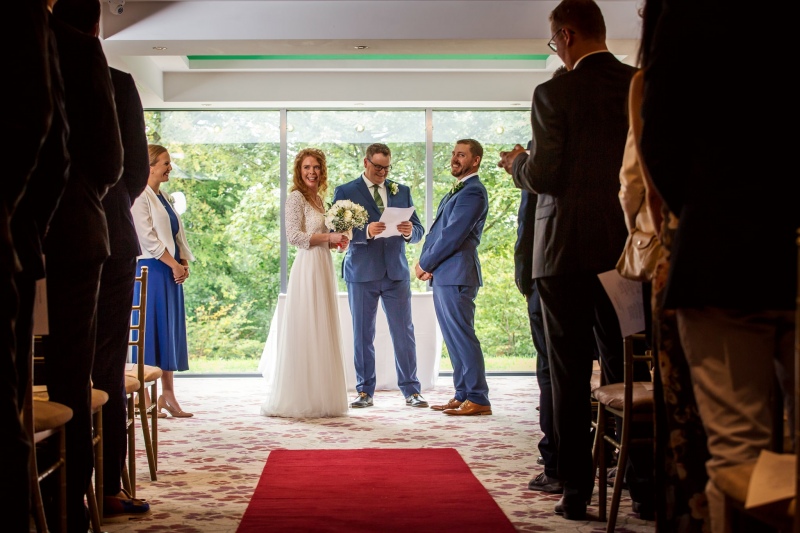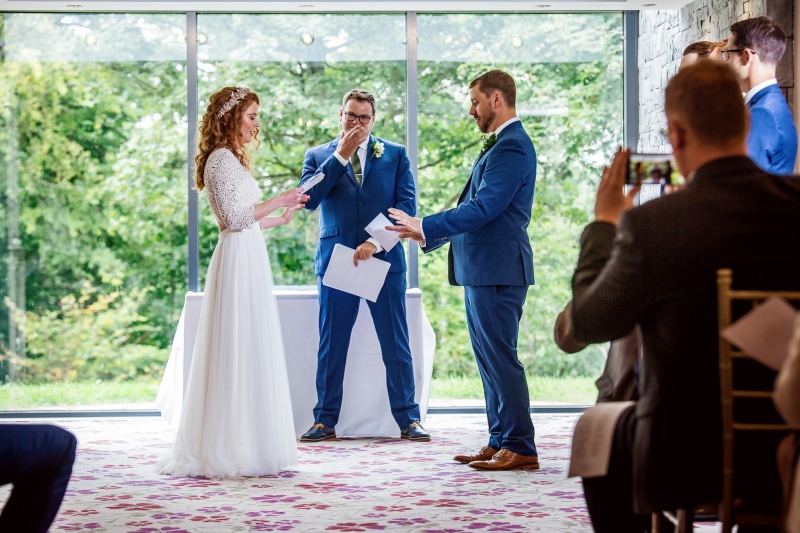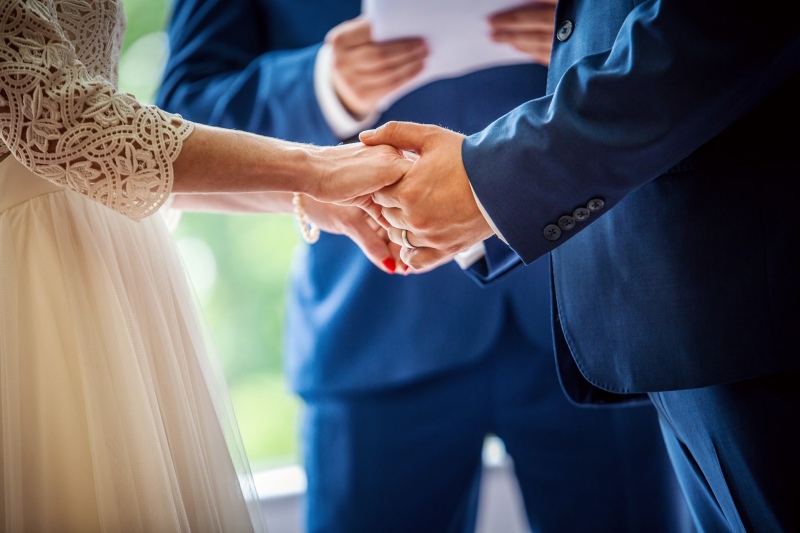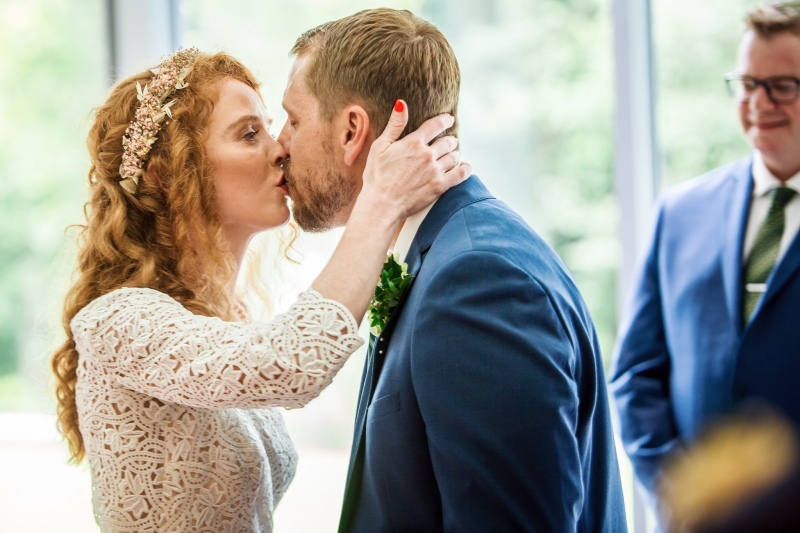 What motivated your decision to host your wedding here?
We hosted our wedding in Ireland, Westport because of my mother-in-law Irish heritage and my obsession with Ireland. I used to live in Dublin when I was an exchange student, that is when I fell in love with Ireland.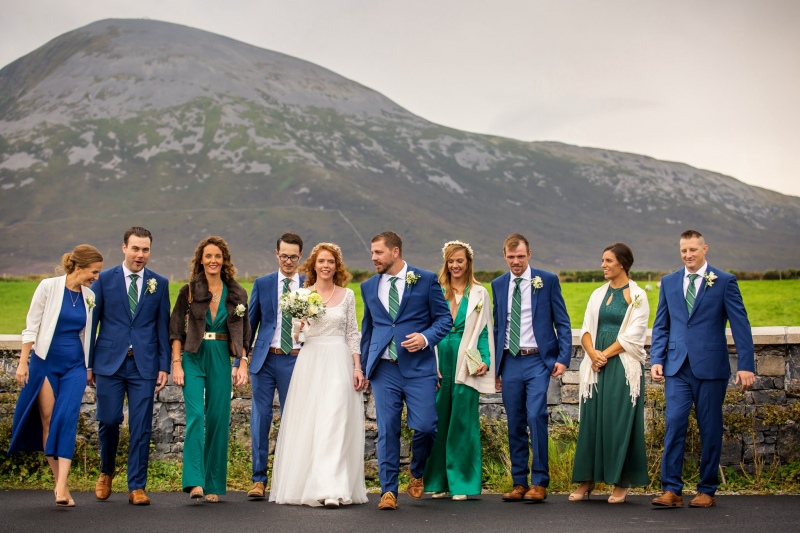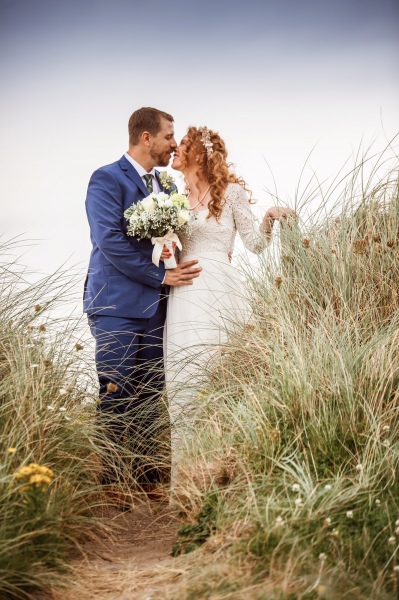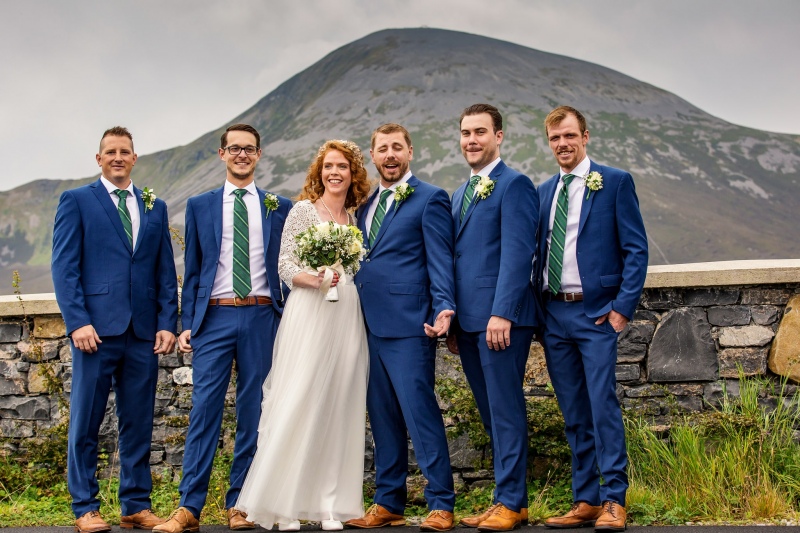 We chose to do our wedding at the Westport Woods for multiple reasons. First, we were enchanted by Westport; a very colourful, unique & animated little town by the Clew Bay.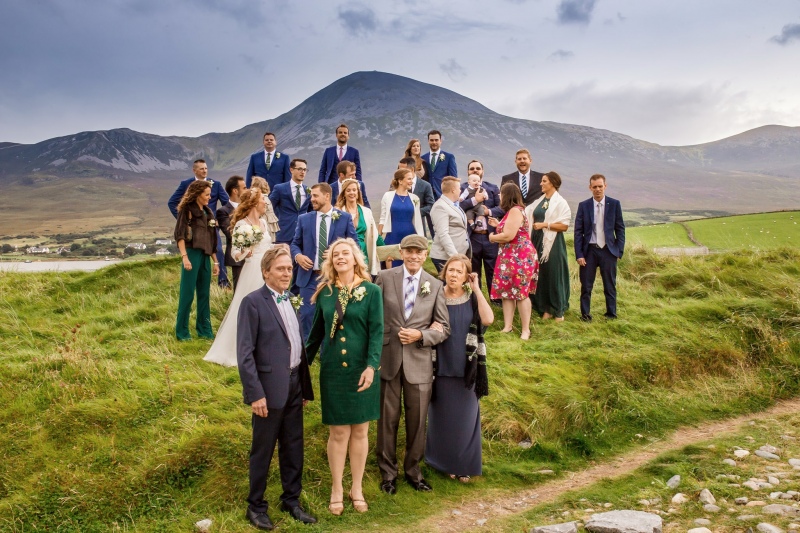 Then we arrived at the Hotel, where we were so nicely welcome. The venue is beautiful; by the woods with a charming steel gazebo, recently renovated courtyard and hotel; perfect for wedding pictures. We thought it was optimal for a destination wedding. It has all you need for your guests: a bar with live music, a huge restaurant, a gym, a swimming pool and a Spa. We also chose the Hotel, as the package included the service of a wedding coordinator. A large selling point for us. When planning a destination wedding, we knew we needed help to have suppliers contacts, recommendations and coordinate the wedding for us from afar. Cherry on top, my family is French and the wedding coordinator happens to be French… imagine our surprise! We were delighted, the venue just checked all the boxes!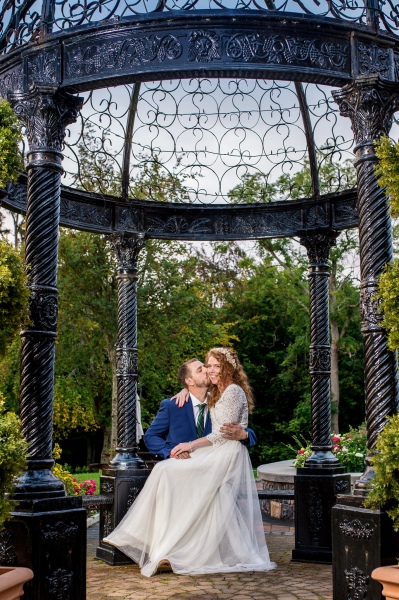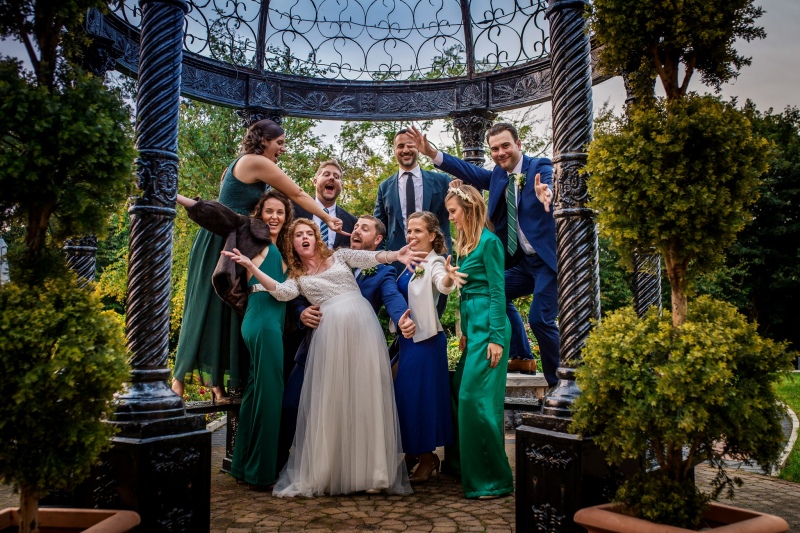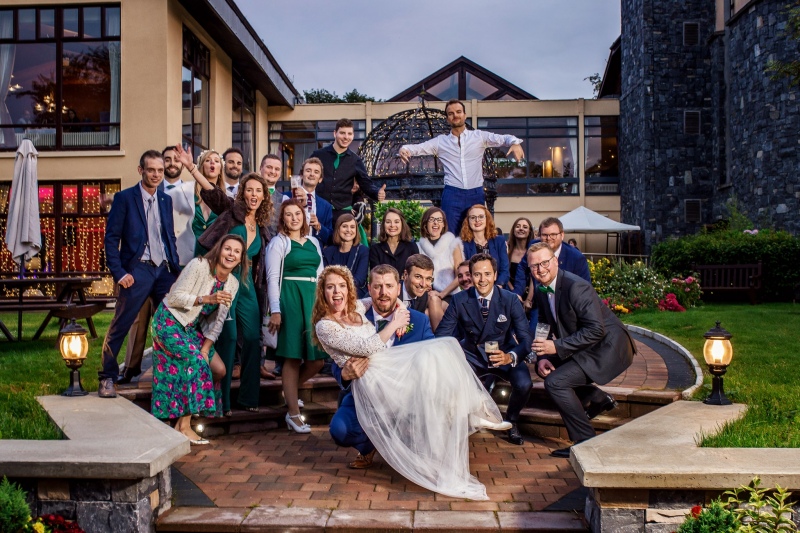 Did you find it difficult to organise everything from Ohio? What was the biggest obstacle you had to face during your planning and how did you overcome it?
Thanks to our wedding coordinator, Caroline, we found it smooth to organize it from Ohio. Caroline was very flexible with her schedule to accommodate us. The biggest obstacles was to choose the suppliers, the timeline of the big day, as well as, dealing with the time difference when contacting the suppliers. We overcame these obstacles thanks to Caroline. She had insightful advice on the suppliers, with direct links to their website or contacts. She was very patient with us, as we both work crazy hours. She provided us with a function sheet so we can keep track of the important information about the wedding and the timeline of the big day.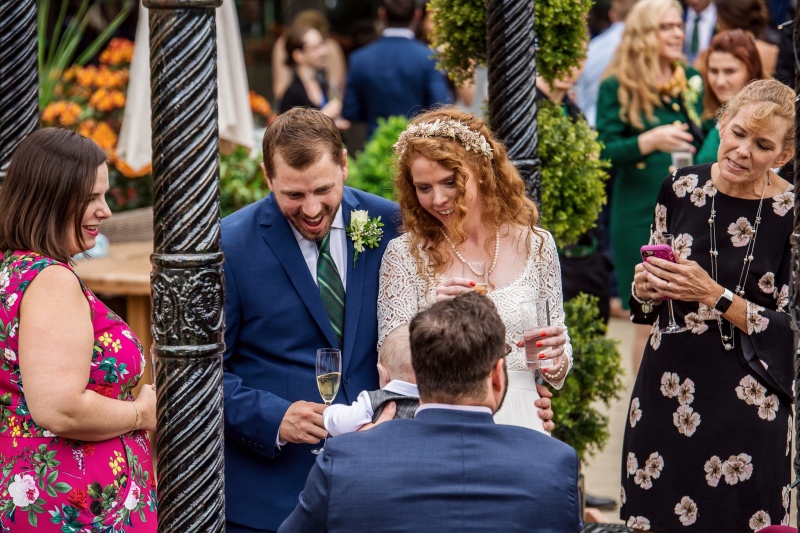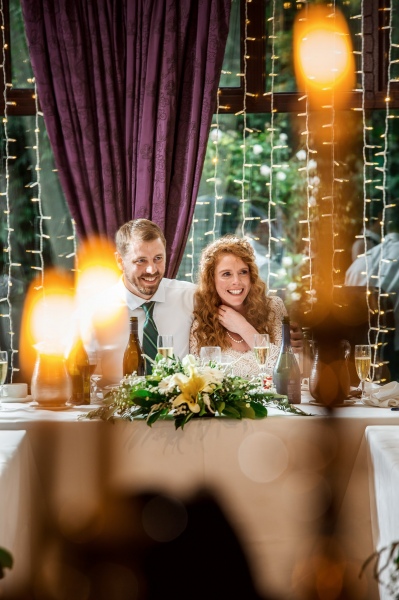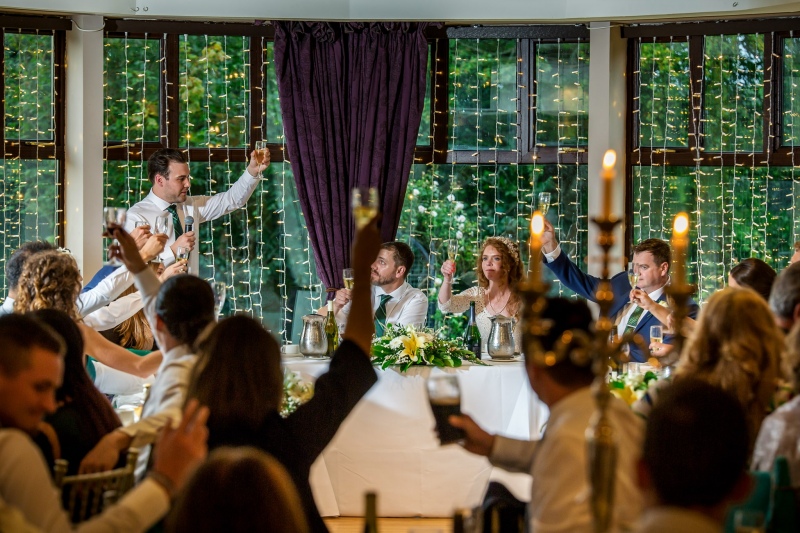 What was the highlight of your day? Given the chance is there anything you would have done differently?
The highlight… that's hard. It was all of it and how smoothly it went from the start until the end. We cannot thank all the staff involved enough for all the work and effort they put into it. And a special thank you to Caroline and Seamus, of course, who were both there throughout the planning and at the wedding. Given the chance, we would not change a single moment of our wedding. It was absolutely perfect. The one piece of advice we would give, is, if they are doing picture before the wedding like we did, give them the opportunity for the first look in the courtyard. This was a beautiful moment for both of us, which we will cherish forever.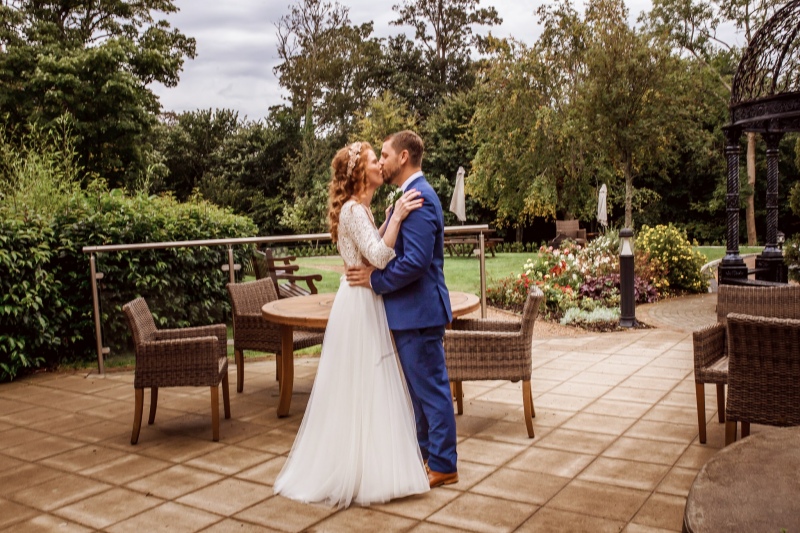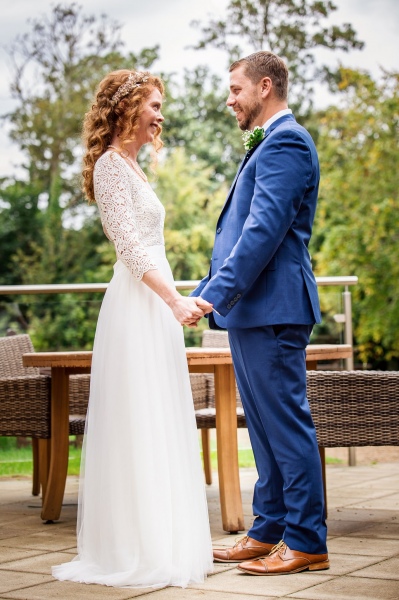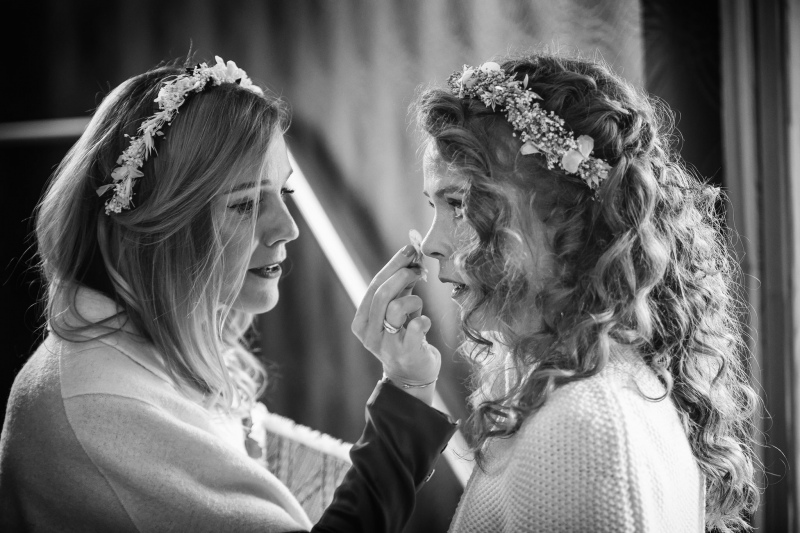 Do you have any advice to give to couple that are currently planning their wedding (home or abroad)?
Yes – plan your wedding at the Westport Woods Hotel & Spa. It is perfect for a destination wedding. We were 70 guests, and nearly all the guests stayed at the hotel. They all loved it! The food is from local vendors/distributors. Bravo to the chef, and the staff on the floor, who were very efficient, attentive, kind and talented! The hors d'oeuvres, the dinner were simply amazing. The wedding team is brilliant, you are in great hands.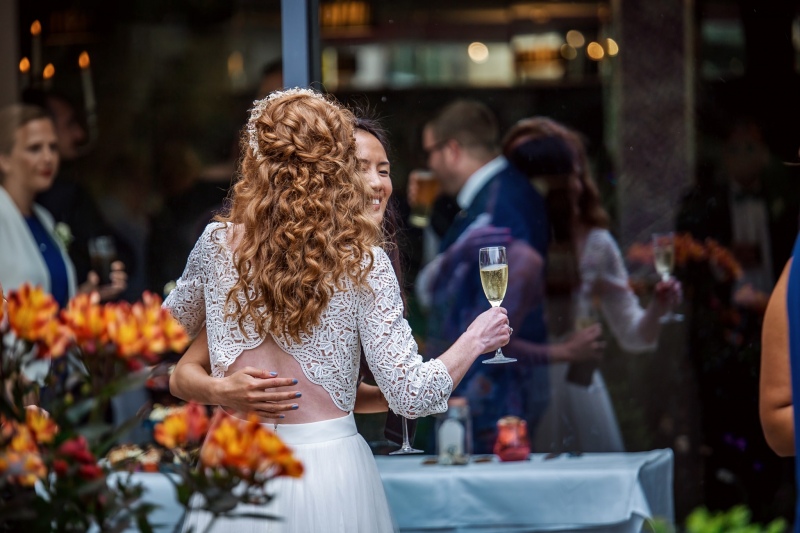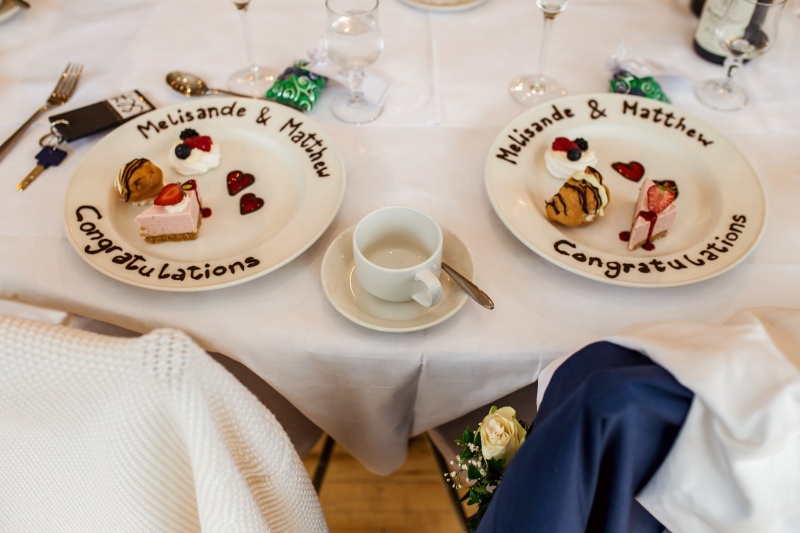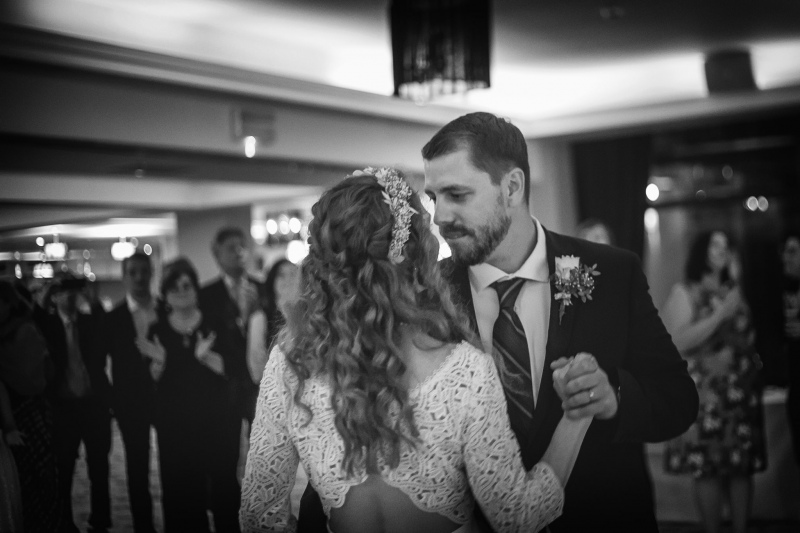 Use Facebook page (Help! I'm getting married) to get advice on vendors and use WDJ Association to find a DJ, if Stevie Dee is not available 😉. Ask Caroline and the wedding team for help to find vendors, they will take care of you. One good piece of advice is to plan at least one day to hike up Croagh Patrick, and one day to do the Clew Bay boat tour! If you are looking for a photographer, use Amayo photography! Ugnius is simply an amazing person with a brilliant eye. He captured every moment of our special day. We loved the Cup cake tower from Enrica, they were delicious (a partnered vendor as well)!