Swimming Lessons
We are delighted to have our swimming lessons back at our Beech Club Leisure Centre. Lessons will be on Mondays, Thursdays & Fridays commencing on November 14th, 2023 and the timetable is below.
Price is €75 per child for 6 weeks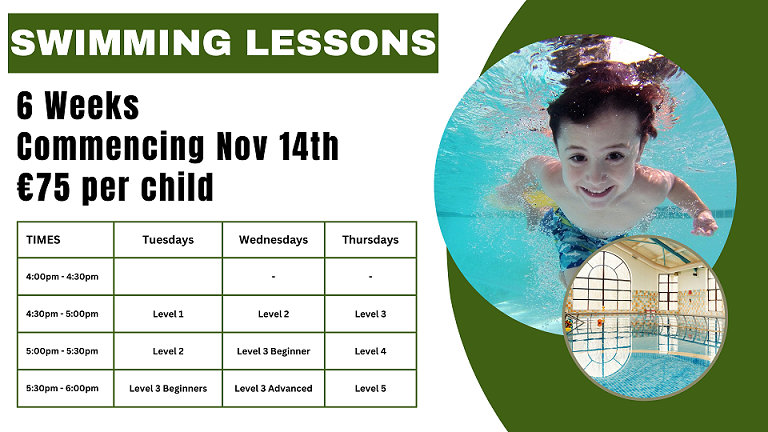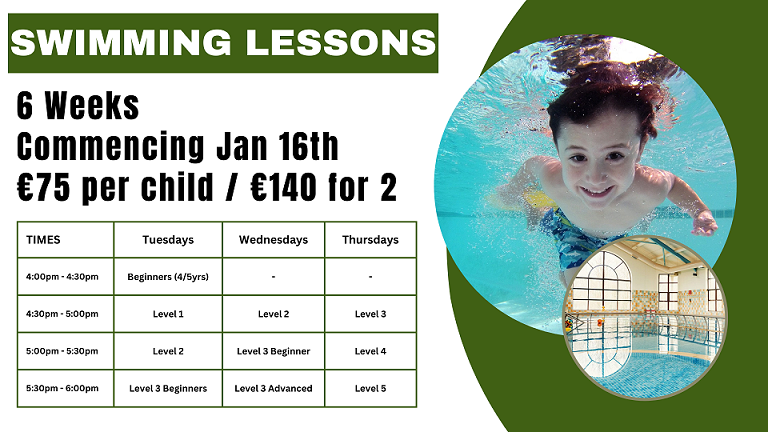 If you have any questions or would like to book your child for swimming lessons, please call us on 098 25811 and speak with a member of our team.