Here at Westport Woods Hotel we are delighted to announce that we will be hosting our exclusive Wedding Showcase on Saturday the 4th of January 2020! This will be a fantastic day out for those looking for inspiration for their own wedding, with a chance to meet with some amazing suppliers and find out all that is on offer for your big day! We would love to share with you what you can expect from this exciting event.
Drinks Reception and Light Bites on Arrival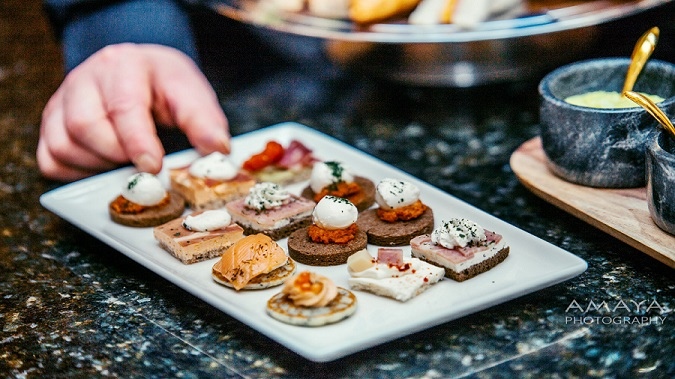 The afternoon will start with a delicious drinks reception and a selection of light bites for you to enjoy upon arrival.
Fabulous Décor Ideas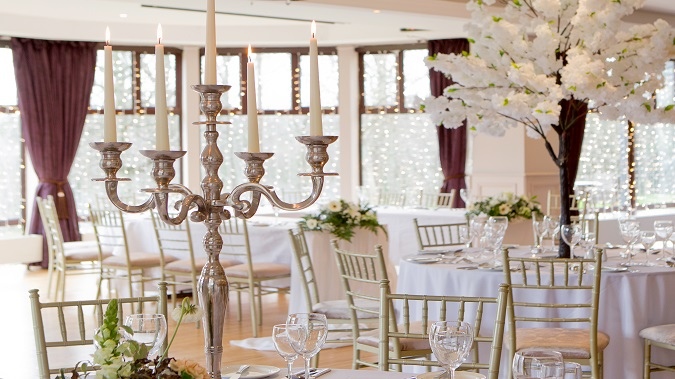 Our Wedding Showcase is the perfect time to soak up the atmosphere and experience our ceremony layout and Mulberry Suite all dressed up for a special occasion!
Inspiration from Our Suppliers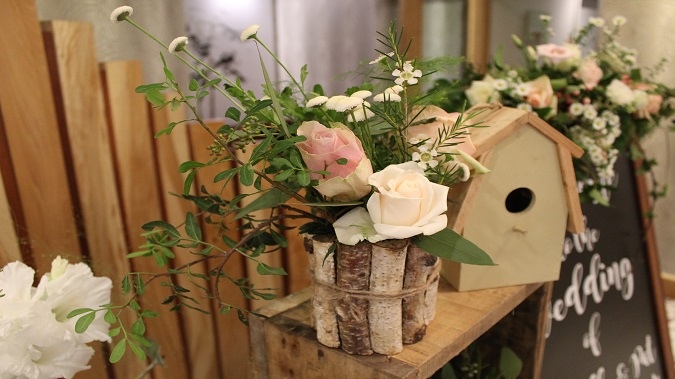 Here at Westport Woods Hotel we have a wonderful selection of suppliers who we work with regularly for our weddings, and our Wedding Showcase will be a great opportunity to meet these suppliers in person and see first-hand what they have to offer to make your wedding day extra special. From cake suppliers to florists to photography, there will be a fantastic selection of local businesses there to meet you at the event!
Here is a little look at who you can expect to see on the day:
Amayo Photography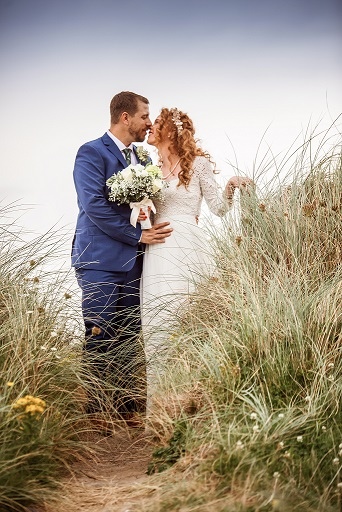 Ugnius of Amayo Photography is a wonderful photographer and comes highly recommended from several of our wedding couples, but don't just take our word for it! Check out the Amayo Photography Facebook page here to see his amazing work!
Berry's Stationary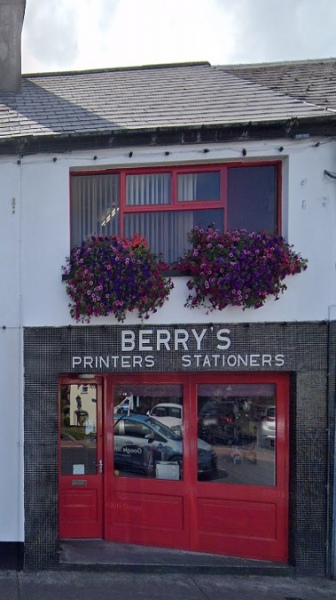 Berry's Stationary is a local supplier right here in the town of Westport, we highly recommend them for any printing needs for your big day; wedding invitations, place cards, etc. Contact them on 098 26930 for more information.
Brenda Grealis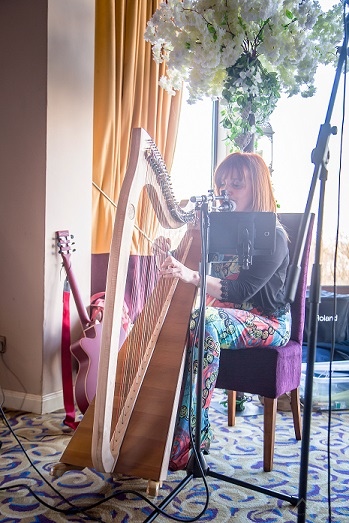 Brenda Grealis is an award-winning singer, harpist and multi- instrumentalist who can provide the perfect musical accompaniment for your wedding day. From ceremonies to drinks receptions, Brenda's aim is to provide a beautiful and unique soundtrack for your day, incorporating all the various styles and genres of music she performs; from classical, traditional to modern- and current-day music. Check out her website here.
Cakes by Angela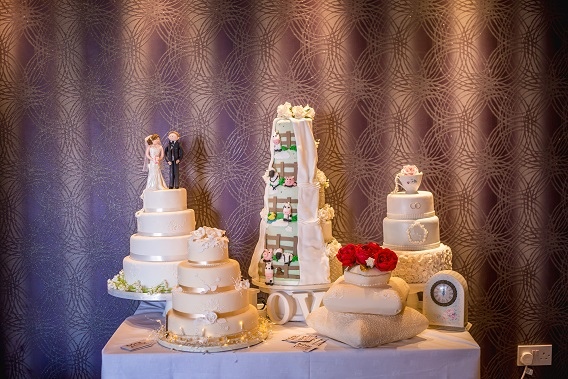 With over 20 years of experience in the industry, Angela Geraghty specialises in custom cakes designed for each individual couple and is another local supplier based in Belmullet, Co. Mayo. Visit her Facebook page here to see some of her beautifully decorated bespoke cakes.
Eddie Murphy Menswear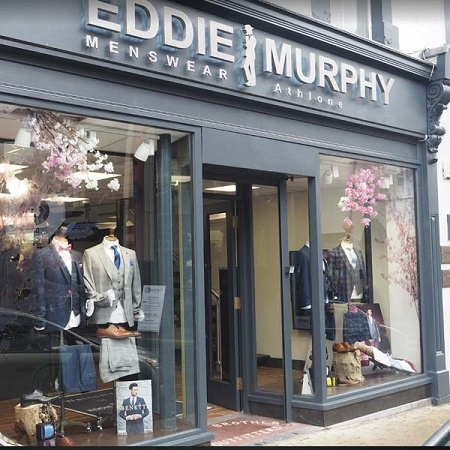 For the last 15 years, Eddie Murphy Menswear have specialised in providing men's fashion and formal wear with an emphasis on quality and service and value, so you can be sure they can provide the perfect occasion wear for grooms and groomsmen alike! Find their website here.
Elizabeth Toher Photography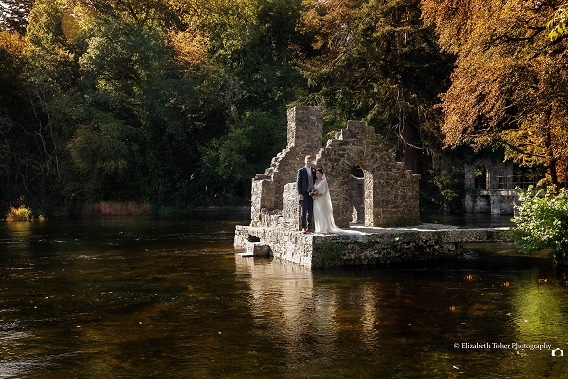 In her own words, Elizabeth Toher was born with the need to preserve memories. She takes such pride in being a part of a couple's special day, and you can be sure that she will beautifully capture all the magic moments that come part of your wedding day.Find her work here.
Enchanted Weddings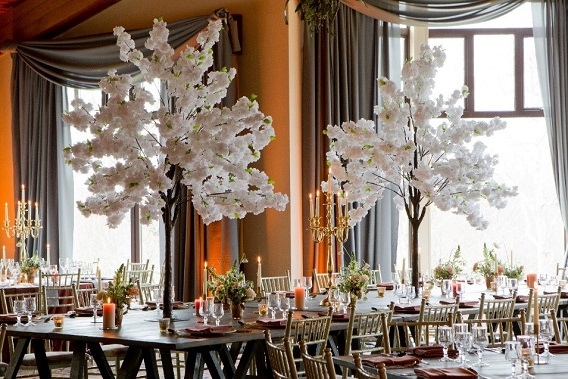 From church and ceremony floral arrangements to venue decoration, Enchanted Weddings will strive to make your dream wedding come true with their fabulous décor, whether you are looking for simple lanterns and blossom trees to statement flower walls! Check out their website here.
Enrica's Café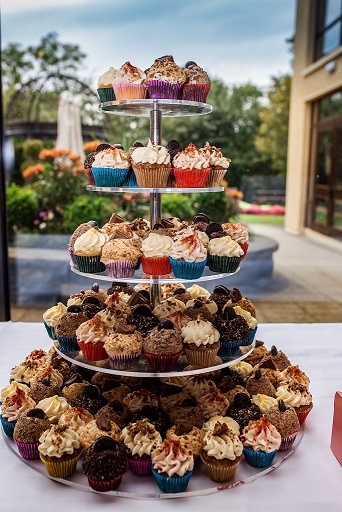 Specialising in delicious cupcakes in all flavours, Enrica's Bakery is perfect for those couples who wish to opt for a unique and modern cupcake display rather than the classic cake. Check out their Facebook here.
Jack Dylan Jewellers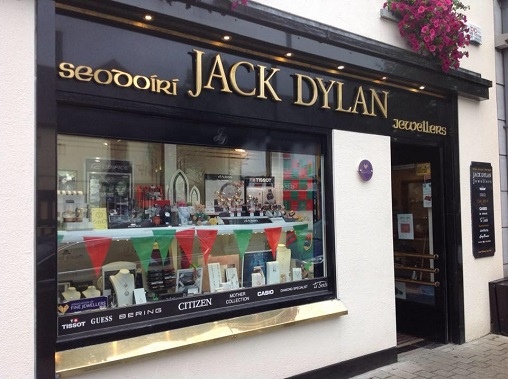 Jack established his business in the beautiful town of Westport in 1987, and with the help of his family and staff he developed and grew the business, now having two wonderful shops in Mayo. With years of experience in the business, Jack Dylan Jewellers can lend their expertise whether you are looking for a special piece for your big day or the perfect wedding rings to say I do. Find their Facebook page here.
Jason Nolan
Videographer Jason Nolan simply excels at capturing those special moments that may have gone unnoticed during your special day on film, using state of the art video cameras to create beautiful films that will be treasured forever. Find Jason's website here.
Kayla Mc Donagh
From Connemara, Co. Galway, Kayla is a classically trained wedding singer with a host of achievements to her name- from being an original member of the RTÉ Concert Orchestra Chorus from 2015 to 2017, to preforming in the Bord Gais Energy Theatre and National Concert Hall. No doubt Kayla's wealth of experience and undeniable talent makes her the perfect addition to your wedding day. Find Kayla's website here.
Mayo Wedding Bells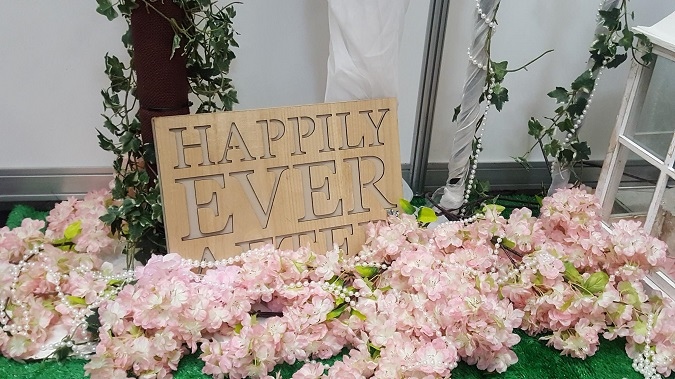 From luxurious red carpets to rustic table centrepieces, Mayo Wedding Bells specialises in providing beautiful décor to suit any style of wedding day. Follow this link to their Facebook page.
Emer McDermott Travel Counsellors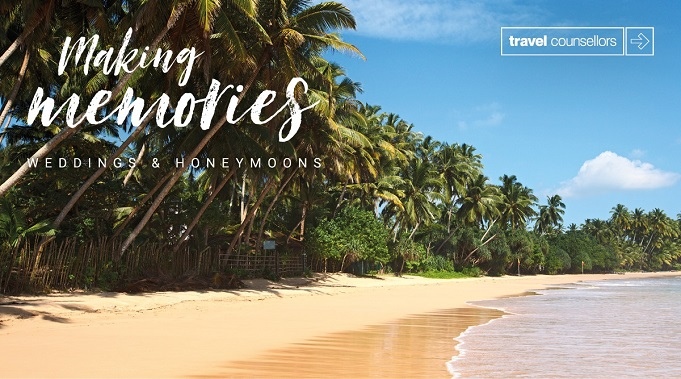 From intimate and romantic resorts to thrilling cities and adventure safaris, Emer McDermott Travel Counsellor has a honeymoon to suit you. With over 30 years' experience in the industry and having just been nominated as Best Honeymoon Supplier of the Year 2019 in the Weddings Online Awards, you can be sure she will find a bespoke honeymoon package as unique and individual as the happy couple themselves. For more information check out Travel Counsellors website here.
Natasha Ford MUA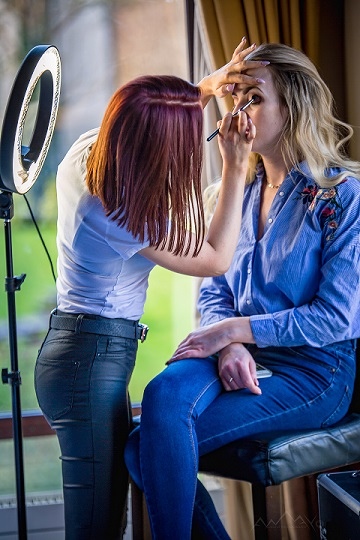 Natasha Ford is a professional makeup artist based in here is Westport,with a serious talent for all things beauty. She will be sure to have you looking fabulous for your big day! To check out her Facebook page follow this link.
Photography by Jessica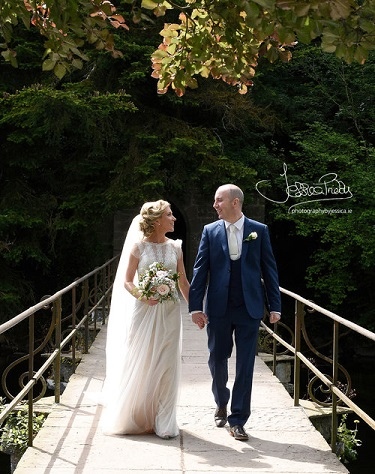 Originally from London, Jessica settled in wonderful Westport with and loves applying her photography skills capture the character of the local people in her portraits. Check her website out here.
Precious Days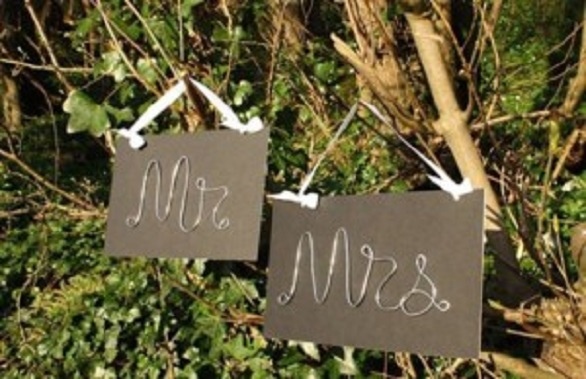 Precious Days is an award-winning company specialising in quality arts and crafts, handmade in Westport, Co Mayo. Their products are ideal for you and your loved ones to frame those precious moments. See all that they have to offer on their website here.
Rosewater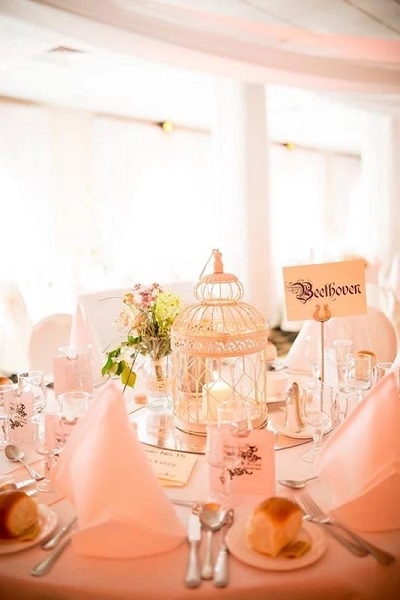 Rosewater Weddings is a bespoke wedding décor service, with a huge selection of props, flowers, vintage items, candelabras, and much more! See their website here.
Shutter Fever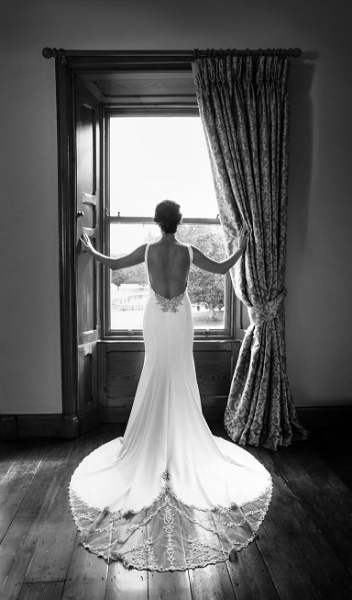 Sean Flynn of Shutter Fever brings his creative flare to his custom designed photography studio in Charlestown, Co. Mayo. With a natural eye for perfection, Sean creates magical memories across the West and North West of Ireland. Find his website here.
Sinéad Healy
Sinéad Healy hails from Castlebar, Co. Mayo in the heart of the West of Ireland. She is one of the most unique and accomplished vocalists and instrumentalists in Ireland, playing in a variety of musical genres.
Spiritual Ceremonies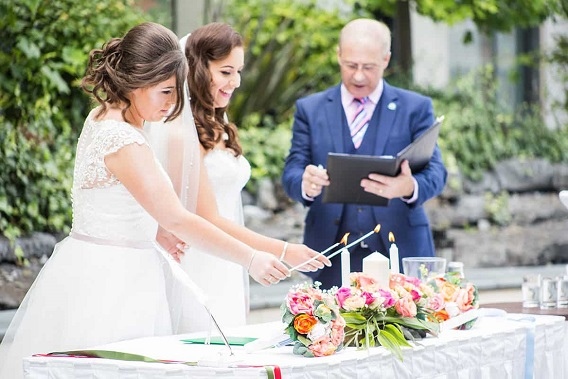 A spiritual wedding ceremony is a non-denominational ceremony that doesn't conform to the religious aspects of the mainstream religious beliefs. It is a beautiful alternative to a church wedding or civil ceremony, and at Spiritual Ceremonies they pride themselves on their dedication to these events since 2010, with a large team of registered solemnisers all of whom can perform the legal element of a wedding. For more information head to their website here.
Wavelength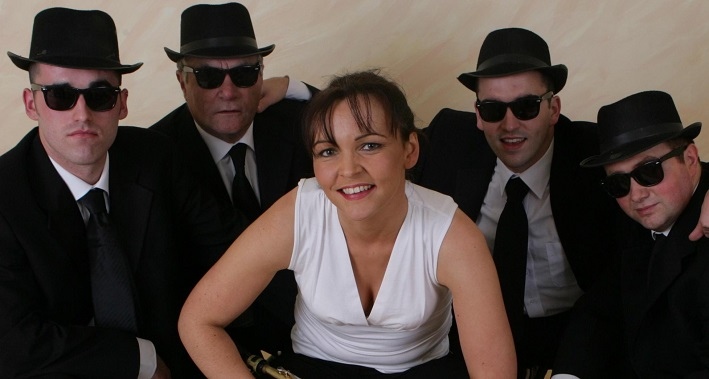 With over 20 years in the business, Wavelength are one of the most experienced wedding bands in the country and come highly recommended by every couple they perform for! Check our their Facebook page here.
Westport Florists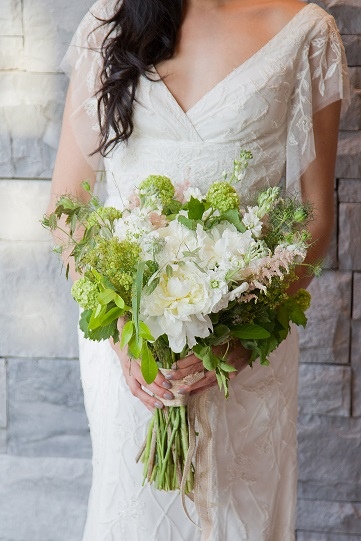 Karin and Kata of Westport Florist have both been working professionally as florists in Ireland for over ten years. Both are wedding design specialists and floral design consultants, making Westport Florist now County Mayo's leading authority in floristry design and consultancy. Check out their Facebook page here.
Private Appointments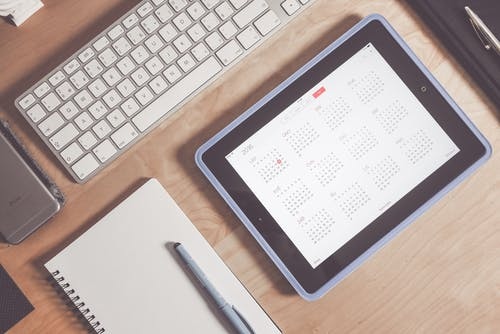 Private appointments will be available on the day for those who are still looking for the perfect wedding venue and wish to meet with one of our dedicated wedding coordinators to discuss their plans. Pre- booking for a private appointment is essential and can be requested by filling out our RSVP form here, or by calling us directly on 098 258 11.
We hope that you will join us on Saturday January 4th 2020 to experience our Wedding Showcase and gain some inspiration for your wedding day! If you are interested in attending, please RSVP by filling out our form here.
We look forward to welcoming you in the New Year!